The ASSOCIATION OF EUROPEAN ATTORNEYS was created in January 2004. It has an European origin but has expanded all over the world.
The main goal of the AEA is the referrals between members. The idea is to get work from other countries and to give a better service to the clients.
There are collateral benefits also because you can establish a link to the AEA web site, insert the logo in your Email signature and include the logo and web site of AEA in your letter heading. Also you will appear listed with your picture in our web. The web is open to all Internet users.
Therefore the advantages are:
To get referrals from law offices all over the world.
To have the possibility to give a better service to the clients by offering services worldwide.
To improve your image as a law firm and get more visibility.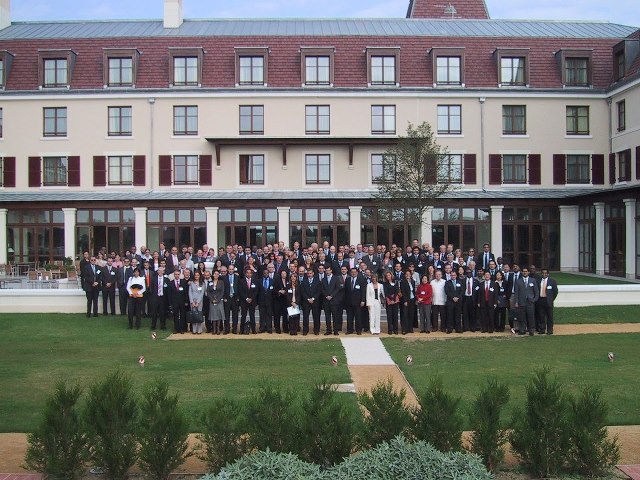 The AEA has offices in the majority of the independent countries of the world. We are the largest network of lawyers in the world in what relates to the number of offices and number of countries covered. But we have a reduced number of offices per country. You will see that in many countries we have only one office listed. We are not a large organization such as IBA or UIA. We are only interested in full coverage of all the countries and the main cities of each country and not in having a large number of offices. The AEA has 815 offices in 151 countries with a total of around 8.000 Lawyers.
Our trademark ASSOCIATION OF EUROPEAN ATTORNEYS is registered in the Euipo the European trademark office since 2004.
The AEA has held fifteen international congresses. We celebrated the first international conference in Madrid in September 2005. The second Congress was held in Paris in October 2007. The third Congress was held in Madrid in May 2008. The fourth Congress was held in May 2009 in Berlin. The fifth congress was held in Rome in May 2010. The sixth took place in Istanbul in June 2011. The seventh was held in St. Petersburg in May 2012. The eighth congress took place in México in May 2013. The ninth congress took place in Amsterdam in October 2013. The tenth congress took place in Athens in May 2014. The eleventh congress took place in Lisbon in May 2015. The twelfth congress took place in Cyprus in May 2016. The thirtieth Congress took place in Prague in June 2017. The fourteenth Congress took place in Palermo in May 2018. The fifteenth took place in Nice in May 2019. The sixteenth Congress  took place in Barcelona the 26th and 27th May 2022. The next Congress will take place in Vienna the 25th and 26th May 2023.